Today, Solta remains as an oasis of untouched natural beauty, because of the lack of industry and tourism. The traditional way of life is still preserved. As the sun comes up the day begins. Fishermen take to the seas, while you walk to town to get freshly backed bread, home made wine and the daily portion of the town's gossip. As you enjoy your morning coffee and talk about yesterday's events, the fishermen come back offering their catch .
With 19 km length and 4,9 km width the Island Solta (Central Dalmatia) is a very small Island and an insider's tip for travelers to Croatia. There are lots of possibilities to get some rest from the daily routine in the still originally bays. The crystal clear sea of island Solta invites to take a bath, go for a swim or to do other water activities. Of course just relaxing in the sun is possible too.
Let your soul soar!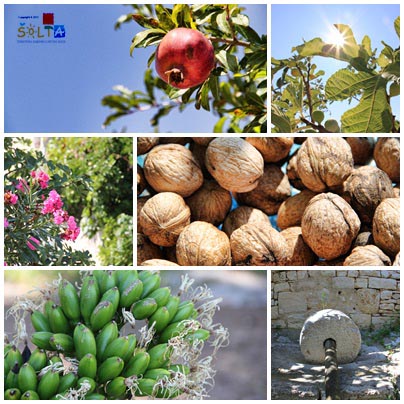 Solta has been listed in "15 best european islands travel snobs" article on the Global Grasshopper site
The island of Šolta is much more than just beaches or the sea.Šolta is an island of natural beauties, rich and versatile flora, unspoiled ecological areas and clean beaches and coasts. The islanders live there lives in harmony with nature and they don't want mass tourism take over their island. As early as 295 AD the Roman emperor Diocletian, having recognised the beauty and the importance of this island, had thermae and aquarium built there.
The island is first mentioned in Greek sources (travelogue from the 4th ct b.C) under the name of Olyntha. Romans called it Solenta, while the original Croatian name for it was Sulet.
In 1940 Šolta had the population of about 3500, while today only 1500 people live there. Šolta played an important role in Croatian culture; in fact, it was here that the two Croatian poets Marko Marulić and Petar Hektrović found the invaluable source of inspiration to write some of their most famous works.
Near the island of Šolta, off the coast of the small bay of Maslinica, seven other little islands can be found. The biggest place on the island is called Grohote.
The symbol of the island is čuvita (owl). That's why its inhabitants are sometimes called čuvitari (owl-people). Earlier this name had a mocking sound to it, but recently it has acquired some positive connotations, so that different formal and informal associations that have something to do with Šolta have this word in their names.